BMW Batteries Play an Integral Role in your Vehicle
Everybody knows that a battery is responsible for generating power to an electronic device, whether it's your phone, your child's favorite toy, or your BMW. Your car's battery powers everything from the ignition itself to the radio, windows, and those exciting BMW safety features that you've come to love. Being stuck with a dead battery unexpectedly is no picnic, but luckily, it's easy to avoid. The key is to have your vehicle's battery inspected on a regular basis, and replaced after a set period of time.
If you begin to spot signs that your BMW car is potentially in need of a new battery, we encourage you to take it to us for a service. With experienced technicians and genuine BMW parts aplenty, you'll find the best care for your car and its battery right here in greater Burlington at the Automaster BMW.
---
Have Your Battery Checked Often to Stay Safe & Avoid Inconvenience on the Vermont Roads
The older your battery gets the less reliable it is, and you could risk ending up stuck on the site of Route 7 or, even worse, on I-89 in traffic. Whether you're headed up to Stowe for the weekend or heading into Williston to run some errands, a dead battery is  frustrating disruption to your day.
To avoid this frustrating circumstance, we recommend having your BMW model's battery checked at least twice per year, and replaced about every three years. However, remember that every battery and vehicle is different, plus your own driving habits and the harsh New England winters could affect your battery's lifespan.
Can't recall the last time you checked or replaced your battery? We recommend bringing your BMW in to the Automaster so that our experts can take a look. If your vehicle is slow to turn over, if the lights dim when you turn on the air conditioner or heat, or if your electrical components are acting strange, you should schedule a service with us promptly. These could be indicators of a failing battery.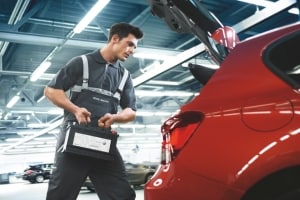 ---
Why a BMW Battery is the Best Choice for Your Car or SUV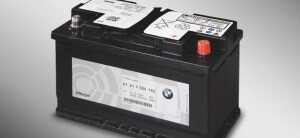 BMW batteries are created specifically for your vehicle and its exact model year, ensuring a perfect fit. These batteries are designed to withstand the sort of high-performance driving that BMW vehicles are known for, so they'll last longer on your vehicle than the everyday aftermarket battery.
When you use a BMW-approved battery you can count on it to provide the best performance for your car - because it was designed to do exactly that.
---
Frequently Asked Questions about BMW Battery Service
How long will my BMW battery last?
There are a lot of factors that go into your battery's lifespan but, typically, a battery will last anywhere between two and five years depending on a number of factors.
Can the weather affect my car's battery life?
Absolutely; hotter climates tend to result in shorter battery lives. Since the weather is colder more often here in Vermont, it's more likely that your battery will last, on average, about 4 to 5 years.
How can I help my car battery last longer?
There are a lot of things you can do to maximize your battery life! Some of these are:
Limit your shorter rides. A quick drive prevents your battery from recharging fully so, if you only drive short distances, there's a higher chance of your battery dying on you.
Ensure your battery is tightly fastened and clean of corrosion.
Turn off all your lights when you exist your vehicle.
Don't use your electronics when you're idling.
Test your battery! You can test the output voltage level to better maintain it and keep track of its health.
Take good care of your vehicle! Proper repairs and maintenance are crucial to your vehicle's health overall, and our service center staff would be delighted to assist you if needed.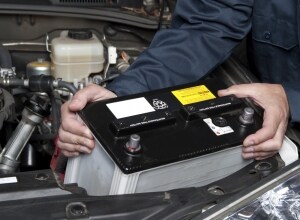 How can I tell if I need a new battery?
There are a lot of telltale signs that your battery might be on the outs (the most obvious being that your engine won't start, of course), so take a look below and keep these in mind:
Slow engine crank
The "check engine" light is on
Low battery fluid level, seen through the translucent fluid window on your battery
A swollen or bloated battery case
Leaking battery fluid and corrosion
An age of three years or older
What kind of battery is best for my BMW?
An original BMW-brand battery will always be the best choice, as they've been created specifically for the BMW model lineup and provide optimal performance and reliability. If you're unsure of which one is right for your particular model, contact us and we'll help you choose the right one for your ride and driving habits.
---
Choose the Automaster BMW for Battery Checks, Replacements & All Your Car Maintenance Needs near Burlington
When it comes to giving your BMW car the best care, our team has received the training to give you the attention that you deserve. Just ask some of our many happy customers from Essex, Winooski, South Burlington, and beyond! Plus, we only use BMW-approved parts for the best fit and performance every time.
Contact us today or schedule an appointment through our online form, and we'll be happy to service your battery, or do anything else your vehicle might require, at our convenient Shelburne location.
Questions About BMW Batteries? Contact Our Experts:
* Indicates a required field