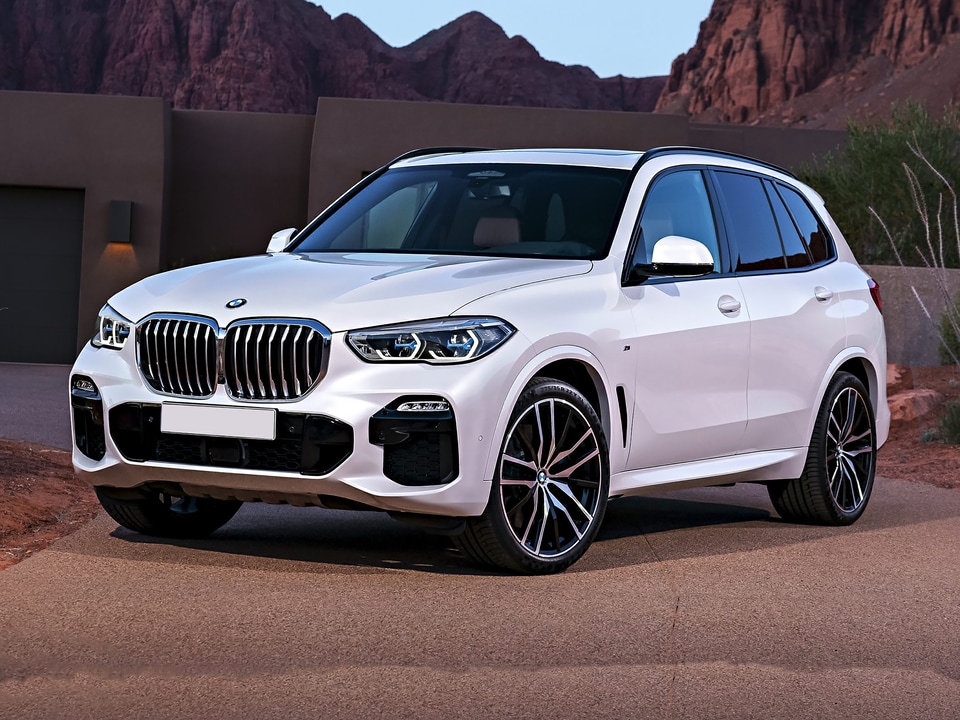 New Features and New Power - See Everything the 2021 BMW X5 has to Offer in Shelburne
Since 1999, BMW has delivered a crossover style vehicle that's flexible, versatile, and luxurious. The BMW X5 is one of our favorite carmaker's signature SAV models, and it's grown to become one of the most popular models in our collection at The Automaster BMW. Whether you choose the two-row style that seats five, or the three-row configuration with room for seven, there's a 2021 BMW X5 that works for you, and our team can tell you all about it.
What's New for the BMW X5 in 2021?
Part of the X5 model's fourth generation, the 2021 version delivers several exciting updates we think our customers in Burlington and Stowe will appreciate. To be sure, this model continues to deliver the highly customizable seating, trim, and powertrain combinations we've come to love, but now it adds new features to its standard roster, including standard Android Auto integration, and it delivers a shakeup across the lineup in terms of tech amenities.
But the biggest update of all for the 2021 BMW X5 comes with that's under the hood. For our customers in Williston and Plattsburgh, NY who crave BMW sophistication with the efficiency and power of a hybrid, let us introduce you to the debut BMW X5 xDrive 45e.
Where gas-powered X5 models continue to come in your choice of either a turbocharged inline-six or turbocharged V8 engine, the 2021 BMW X5 xDrive 45e is a plug-in hybrid model that packs 394 horsepower and can drive on electricity alone for up to 40 miles.
Performance
Three uniquely sporty engine options are available throughout the lineup of new BMW X5 models. The standard engine is a 3.0-liter turbocharged six-cylinder engine that produces 335-horsepower and 330 pounds-feet of torque. That engine comes equipped in all X5 sDrive40i and xDrive40i models. With this engine equipped, the X5 can reach speeds of 0-60 mph in as little as 5.2-seconds. All sDrive40i models come with rear-wheel drive and xDrive40i models come with BMW xDrive® intelligent all-wheel drive, giving you greater capability and confidence when facing winter weather in Hanover, NH.
All X5 xDrive50i models come equipped with a larger 4.4-liter twin-turbocharged V8 engine that produces 456-horsepower and 479 pounds-feet of torque. With such a sporty engine under the hood, the new X5 xDrive50i can achieve speeds of 0-60 mph in as little as 4.6-seconds. All models come with xDrive® intelligent all-wheel drive to help you better take on adventures and outings around Plattsburgh at all times of the year.
The new BMW X5 M50i achieves the utmost athleticism through an enhanced V8 engine. All models come with a 4.4-liter twin-turbocharged V8 engine that produces 523-horsepower and 553 pounds-feet of torque. With such a strong engine equipped, the new X5 M50i can reach speeds of 0-60 mph in as little as 4.1 seconds. With standard xDrive® intelligent all-wheel drive, you can conquer any outing with confidence.
All models come paired with an eight-speed automatic transmission that delivers fast, yet smooth shifts for a responsive and fun driving experience. When properly equipped, the X5 can tow up to 7,200 pounds, allowing you to easily tow your boat to Lake Champlain for a relaxing ride around the lake.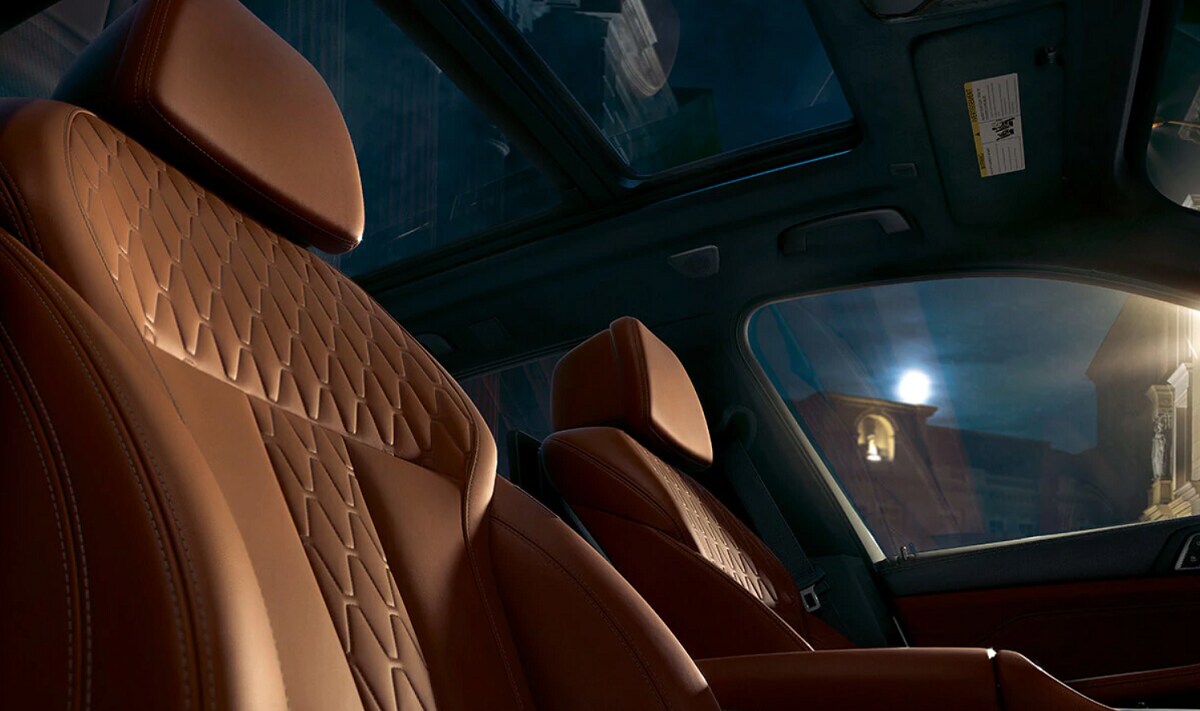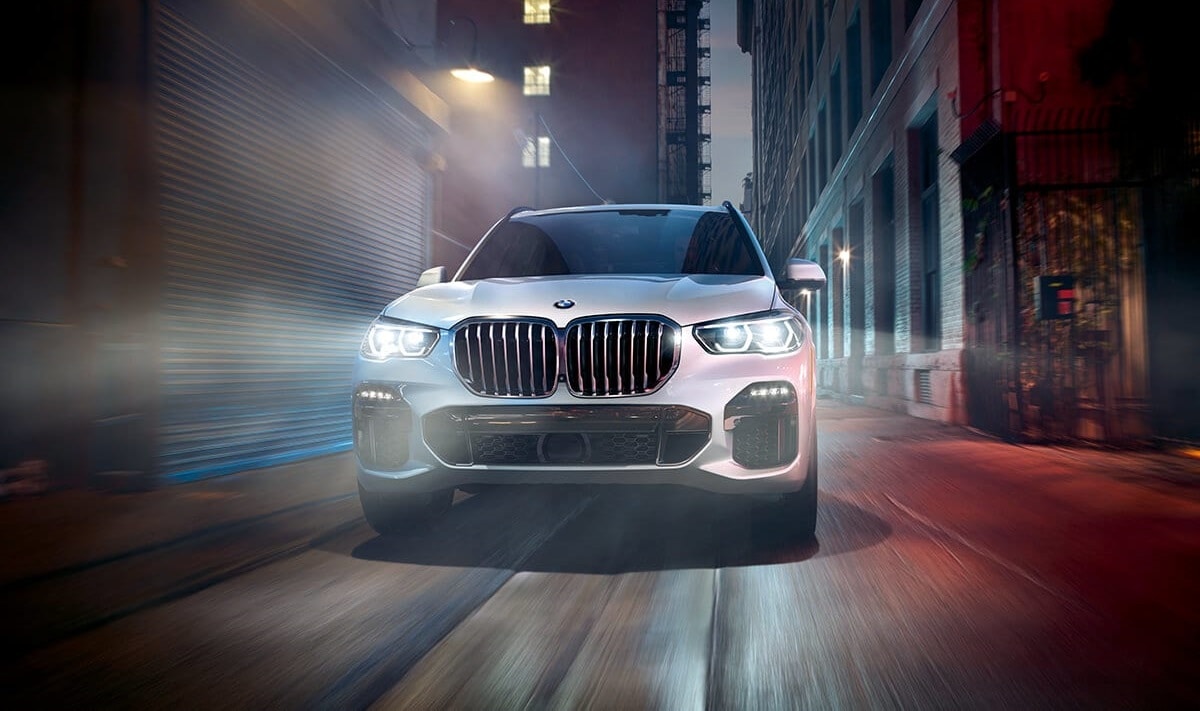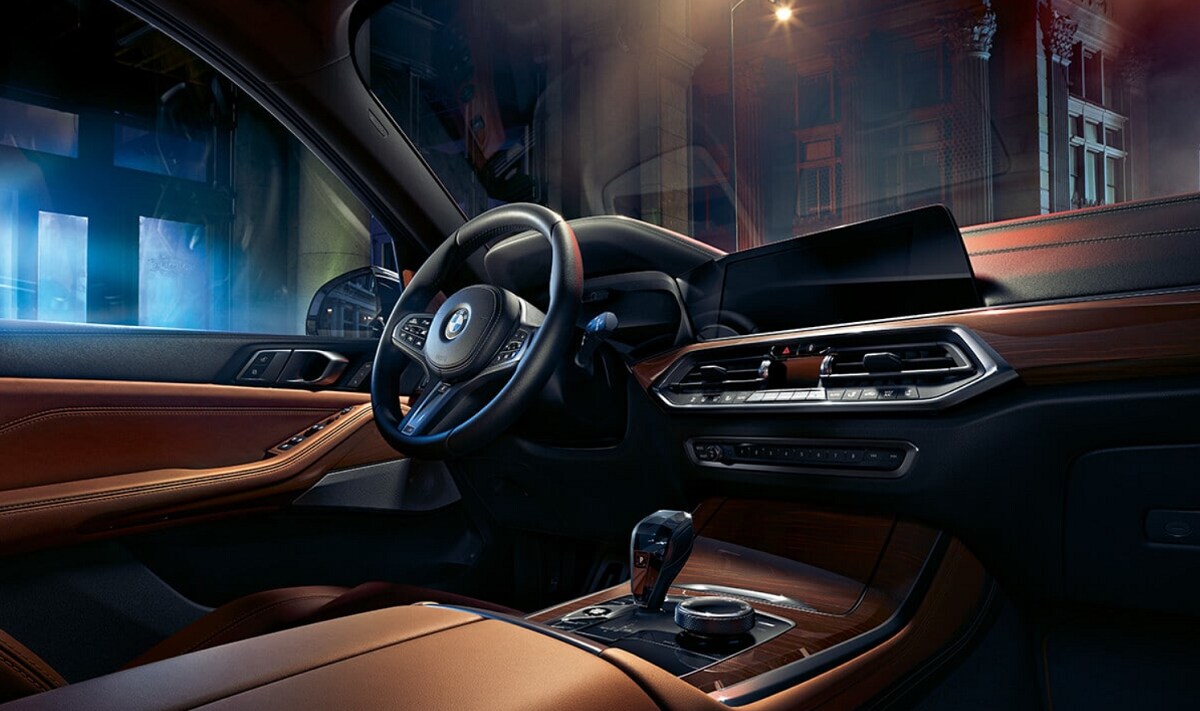 Design
The new BMW X5 delivers sleek and stylish good looks on every model. Inside the cabin, you'll be treated to elegant and spacious comfort. You can choose a two-row model with seating for five, or upgrade to the three-row, seven seat configuration to fit the whole family or all your friends on any trip to Burlington. All models get a power tailgate, allowing you to access the 33.9 cubic feet of cargo space behind the second-row.
Technology
All BMW X5 models come with a large 12.3-inch center display for the iDrive® infotainment system. The system comes with Apple CarPlay and Bluetooth compatibility, allowing you to connect and control your mobile device while you're on the go. Enjoy a built-in navigation system and numerous USB ports throughout the vehicle. Available features include Wi-Fi connectivity, a wireless charging pad, and a head-up display.
Safety
The new BMW X5 comes with many cutting-edge safety and driver assist features to help you enjoy peace of mind behind the wheel. All models get forward-collision mitigation, blind-spot monitoring, rear cross-traffic alert, lane departure warning, parking sensors, speed-limit information, dynamic cruise control, and more.
Test Drive a New 2021 BMW X5 Model at The Automaster BMW Today
If you want to learn more about our selection of new BMW X5 models, we invite you to join us for a test drive at The Automaster BMW. While you're here, we'll walk you through our vast selection of new and used vehicles, as well as our certified pre-owned vehicles to help you figure out which vehicle is going to be the best fit for you. We offer terrific financing and lease options and are happy to work with you to figure out the right plan to fit your budget and needs.
Select BMW X5 Inventory near Burlington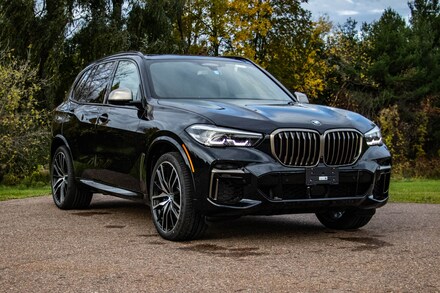 Engine: 4.4L V-8 cyl
,
Transmission: 8 speed automatic
,
Exterior Color: Carbon Black
,
Interior Color: Black Vernasca Leather
,
Doors: 4 door
,
Model: X5
,
Year: 2022
,
Trim: M50i
,
Bodystyle: SAV
,
Mileage: 4
,
Make: BMW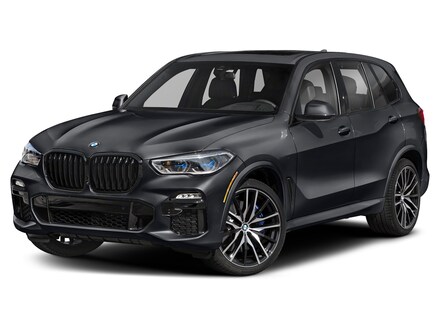 Engine: V-8 cyl
,
Transmission: 8 speed automatic
,
Exterior Color: Arctic Gray
,
Doors: 4 door
,
Model: X5
,
Year: 2022
,
Trim: M50i
,
Bodystyle: SAV
,
Make: BMW
Engine: 4.4L V-8 cyl
Transmission: 8 speed automatic
Exterior Color: Carbon Black
Interior Color: Black Vernasca Leather
Doors: 4 door
Model: X5
Year: 2022
Trim: M50i
Bodystyle: SAV
Mileage: 4
Make: BMW
Engine: V-8 cyl
Transmission: 8 speed automatic
Exterior Color: Arctic Gray
Doors: 4 door
Model: X5
Year: 2022
Trim: M50i
Bodystyle: SAV
Make: BMW
Request a BMW X5 Test Drive